Writers James Robinson, Sterling Gates will sign at Speeding Bullet on June 12!
Wednesday, March 24, 2010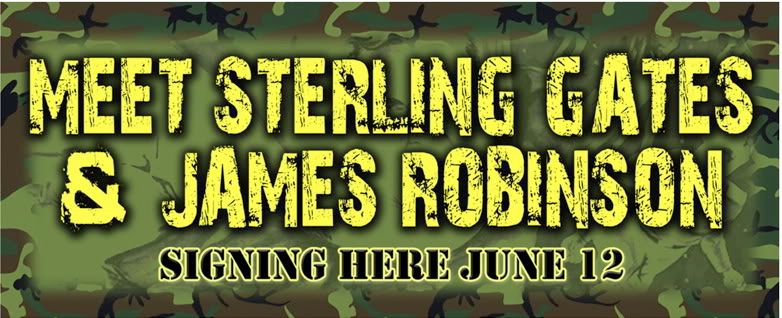 SUPERMAN WRITERS COMING TO OKLAHOMA
Join James Robinson & Sterling Gates, writers of the action-packed Superman comic books "Last Stand of New Krypton" and "War of the Supermen." They will debrief the war with fans at 4 p.m. Sat., June 12, 2010, at Speeding Bullet Comics, 614 N Porter Ave., in Norman.
James has been writing comics for over 20 years — including 80+ issues of Starman, called "the best written superhero in comics" by Entertainment Weekly, He's also written Justice League, Justice Society, Captain America, Hawkman, Iron Man, Terminator, Batman and more.
Sterling is a Tulsa native and OU graduate known for his fantastic characterization in comics. In addition to his landmark run on Supergirl, he has written adventures starring Batman, Batgirl, Flash, Green Lantern and the Legion of Super-Heroes.